PreWedding Photographers In Siliguri
---
We at Snaptree offer professional wedding photography with the help of our experienced photographers who are trained in fashion wedding photography by the highl
y renowned photographers'. Wedding photography is an art, a timeless memory to be cherished for lifetime. Being one of the most sought after names in candid wedding photography, we capture pictures in a way that every detail is clicked. We make sure that each wedding is different and exclusive. Weddings are the consummation of forever love. Our photographers do not miss anything whether it's a glance, a quick kiss or a sudden rush of emotions that happen quickly. They rightly anticipate and preserve moments that portray these everlasting emotions.
Our Indian wedding photographers specialize in combining the wedding décor with your wedding images as it makes interesting shots. Being an emotional affair for all, wedding photographer with right skills can make a lot of difference to your wedding album. After few years, when you will view these photos again, you will be able to relive the moments. Our wedding photography can make your wedding a true memory to hold onto. It will always be identical to your marriage and bonding that you share for life.
As we truly believe in "each photograph has a story to tell". The job of our photographers is to capture the wedding as it was. Hire our wedding photographers who capture casual moments in creative compositions to preserve spectacular moments and touching snapshots of a wedding. Relive the moments with us.
Products
Wedding Photography, Portraits, Couple Shots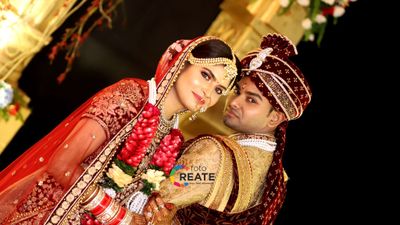 Foto Create
We come alive when the camera is in the hands of our photographer. We offer a complete Indian wedding photography package. Our way of looking at things and ability to capture moments is unmatched by anyone else. We believe in being spontaneous, as the moments can change in a glance and who knows that makes weddings special and worthy of called a memory. Starting from the laughter to the informal family banters, the tears, the auspicious vows, the hymns, the colors, the blessings and the merriment that follows all gets neatly captured in our camera lens.
We cover all Kind of Events like Wedding Party, Pre- Wedding, Fashion Show, Birthday Party, School Project, Corporate Events etc.
Address: Devidanga Bazar, Near Devidanaga Bazar Autostand., Champasari, Siliguri, West Bengal 734003
Phone: 095633 18939
---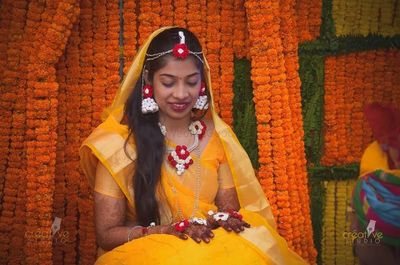 Creative Studio
CINEMATOGRAPHY & PHOTOGRAPHY.
Everyone & Everything is photogenic and their exceptional images deserve an exceptional presentation.
The world is more colorful than the eye can see. The power of a good picture/ video is that it makes a statement without saying a word. It can capture ten thousand words in the blink of a moment.
Hence… change your lens, change your story. Let
us
write a Photographic Story for the special events of your life, both
Business
(corporate, promotional, educational videos and portfolios) and
Personal
(pre-weddings, weddings and other events).
Let's capture those memories forever.
GRAPHIC DESIGNING.

Creative studio is equipped with latest technology enabled devices. We use quality images which are either procured from recognized vendors or are photographed in house.
We give our designs 3D look so that the customers can have a firsthand feel of how it will look after final printing and packing. 3D look enhances the display of the marketing materials which helps in increasing the ROI of marketing budget.
We have proper knowledge of ……..
Rotogravure Printing Machine.
Paper & Laminate printing is technically different. Science of both is different. During designing special attention has to be given on…. design planning for – 1. Color separation based on no of cylinder. 2. Surface & Reverse printing.3. Primary & Secondary Color.
Packing Machine (Photo Cell) Operation
. so that eye mark, etc is correctly colored & placed in the design.
Market Insight.
– So that it is readily accepted by the market.
Call 095646 22202
https://creativestudio.net.in/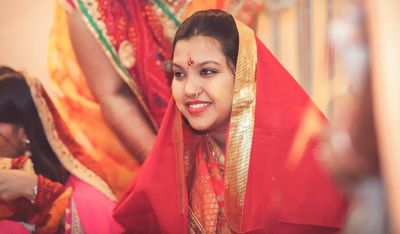 My Click
MY CLICK is a professional wedding photography and cinematography Services provider in India dedicated to making your wedding one of your most treasured memory which makes you to Say WOW. 🙂
Wedding | Pre-wedding | Portrait | Adfilms | Events | Fashion
Some events (wedding, anniversary, birthday, first rice ceremony etc) of our life do not happen everyday… Within hours, it will be a memory. So better capture
those priceless moments in a proper way. Don't worry, we are here to click your dream moments.
My click having attractive packages based on your need.
We are providing following photography services-
1. Wedding Photography- Very much unique and innovative solution to capture your sweetest memories of life.
2. Anniversary Photography
3. Birthday Photography
4. First Rice Ceremony (Anna prashan) Photography
5. Others- as per need
Address: Deshbandhu Para, Siliguri, West Bengal 734004
Call 082504 34733
website – https://www.facebook.com/Myclick123click/
---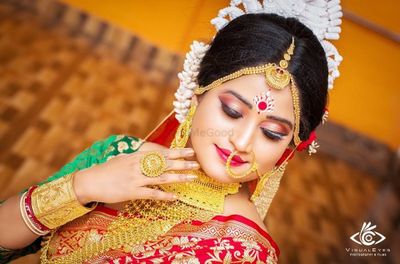 Visualeyes
"VisualEyes" is a very renowned brand when it comes to Wedding/ Fashion Photography. Established in 2018, since then we covered so many weddings in India. We are proud to say that we earned so much reputation & many awards & acceptance. We know the value of happy moments. That's why we always capture lifetime memories & deliver high quality pictures.
We do Creative Wedding Photography, Bridal Shoot, Couple Shoot, Pre/Post Wedding Shoot, Wedding Videos n much more. A wedding ceremony is not only lit up with tiny moments of joy and laughters of the bride and groom, but also there are literally a million-and-one ways to hold the lightings- from behind the lens; As time passes by, the couple can recolor themselves in tidings of yesteryear through the photographs. We aim to capture the romance and love that makes each wedding special and turn each frozen moment into an incredible memory that every couple will love to look back on for many years to come. We put so much effort to catch some beautiful moments. That's how we make every wedding more special.
"VisualEyes" is a team of passionate and creative photographers. Owner and Creative Head of VisualEyes is Abhijit Sil, also a Fashion Photographer.
Want to know more? Contact us, we will be glad to assist you
Address: 26, Haren Mukherjee Rd, Ward 16, Hakim Para, Siliguri, West Bengal 734001
website – http://www.visualeyesonline.com/
visualeyesonline@gmail.com
---